A Path To Equanimity and Contentment
"Old age ain't for sissies."  – Bette Davis 
"Getting old is like climbing a mountain;
you get a little out of breath, but the view is much better!"  –  Ingrid Bergman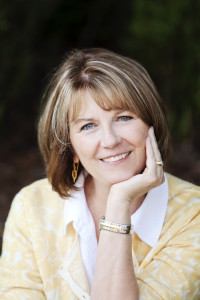 Aging is an adventure presenting both trials and opportunities. Mass media in this country tries to gloss over the challenges of older life by calling it the "golden years". This Pollyanna approach isn't realistic or helpful. On the other hand, there are the ubiquitous messages of doom and gloom – that the idealized version of youth is all that counts in our society and that depression and feelings of non-importance are inevitable as you age.
Neither extreme view of getting older is accurate. Both ends of the spectrum can leave you feeling confused, overwhelmed and longing for guidance. The actual truth is, there's happiness to be experienced and, indeed, a deep and profound richness of perspective and peace that only comes with older age. It is absolutely possible to enter and navigate older years both consciously and gracefully.
Experienced Guide and Consultant
It can help to have an experienced guide, consultant and confidential sounding board along your path. Someone who is a specialist in gerontology, i.e. the study of aging. A compassionate and knowledgeable counselor who can help you navigate both your unique challenges and the common landmarks, and explore the opportunities inherent in this time of life. 
As a therapist and consultant, I have helped numerous clients find their way. I've worked with the adult children of aging parents who need more balance and support in their lives as they juggle careers, marriage, raise their children and sometimes even grandchildren. I have helped newly widowed elders work their way through their grief and then find new strength and purpose. I have talked with many many boomers pondering the question of what it means for them to enter their sixties and seventies.
My clients find a warm environment of nonjudgement, support, safety, compassion, and, at times, humor as we journey together. We review your lifelong coping strengths, find unhelpful habits to let go of, and explore new tools and practices for developing resilience, adaptability and inner peace. My clients work successfully through their fears, hopes, disappointments, old and new dreams and plans.
If you are navigating the territory of mid-to-older life, you do NOT have to "white-knuckle" it alone or reinvent the wheel. As a specialist in gerontology and counseling, I can guide you through and out of the other side of your dilemmas and questions, sharing many of the successful practices and tools others have used. Call for a free half hour initial appointment. If we are a good fit, we'll move forward together. If not, I will likely give you some resources that might help.
My office in the San Francisco Bay Area is located in San Anselmo. I also serve as a consultant on aging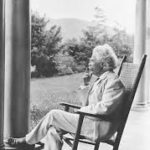 to individuals and families throughout the United States via phone appointments.  
Phone: 415-378-6577.  Email:   nrhine@gmail.com . Or, click on Contact Me.