Navigating the Territory of Older Life
"Old age ain't for sissies."  – Bette Davis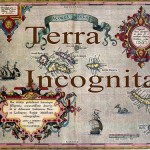 I know from my experience working with many older individuals that many of us agree with Bette's famous statement. Despite the media's efforts to brand older life as the "golden years", most people recognize know that a Pollyanna approach isn't realistic. On the other hand, we're also inundated with messages that older people don't matter, that our best days are behind us, and ahead lies depression, doom and gloom. We can become overwhelmed as we attempt to navigate our way through these conflicting messages while encountering a myriad of challenges and the glimpse of new, rich opportunities.
Old age is termed "Another Country" by renowned psychologist Mary Pipher. The challenges and the developmental tasks are not the same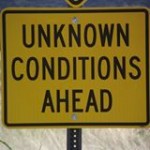 as those we faced in our youth; and they are more complex, even, than those we experience(-d) in midlife. Older life is definitely "Terra Incognita" (i.e. land unknown) – for those of us walking through it first hand and for our adult children.Globally, thanks to scientific advances, the human life span is older than ever. However, the quality of life too often does not keep up with the quantity of years.  The good news is that support and education can be found!
What can we do to ease our journeys with wisdom and grace?
Take advantage of Guides
1. Talk with those people we know who are positive roles models as they age. Ask questions of elders, listen to their stories, learn from them, find out what they enjoy about being their age and what surprises them. These conversations are a win-win – a win for the elders who have so much wisdom to share, and for middle-aged and younger people who will benefit from paying attention.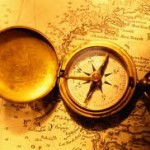 2. Read some of the wonderful self-help guidebooks. Mary Pipher's Another Country is one of the best. The Longevity Revolution is another – written by one of the heroes of American geriatric medicine and activism, Dr. Robert Neil Butler, MD. Dr Butler was the first Director of the National Institute of Aging, started the first geriatric medicine center in the US, coined the term "ageism" and he wrote the Pulitzer prize-winning book about aging in our country entitled Why Survive? Being Old in America.
From Age-ing to Sage-ing by Zalman Schachter-Shalomi is also wonderful, as is Aging as a Spiritual Practice by Lewis Richmond. Many more, too many to mention, are available online and at your libraries.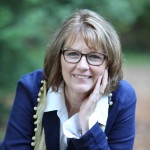 3. For one-on-one specialized support and answers, turn to experienced counseling and gerontology-educated guides. I am a Licensed Marriage & Family Therapist with years of experience in supporting midlife and older individuals and their families. Working with me as your sounding board and information source, you can learn what constitutes normal aging in most circumstances, and when you need to address those elements which may call for special attention and help. You'll learn about a wide range of available solutions and effective strategies for dealing with many of the challenges you face. You'll have a compassionate and competent companion on your journey. And, you'll benefit by not having to reinvent the wheel.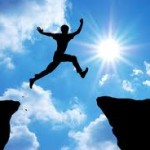 Reach out today and call to schedule your free 20 minute consultation. 415-378-6577. Or Email me at  nrhine@gmail.com . Or click on Contact Me. 
Take a leap of faith towards finding answers, guidance, support and feeling better.