Navigating the Territory of Older Age
"Old age ain't for sissies."  – Bette Davis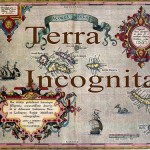 I suspect most of us might agree with Bette. Despite Wall Street's efforts to brand older age, the "golden years", some of us resent a polyanna attitude. On the other hand, we're also told in America that, as older people, we don't matter, that our best days are behind us, and ahead of us lies doom and gloom. Where do we find our middle path?!
Older age is termed "Another Country" by renowned psychologist Mary Pipher. It's not the same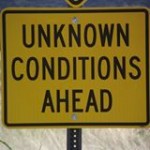 as youth, it's not the same as midlife. It's "Terra Incognita" (i.e. land unknown) – for those of us walking through it first hand and for our adult children. Individually, we've never been this age before, and culturally, human beings have never lived this long. How do we proceed with the best quality of life we can muster?!
One way is to take advantage of Guides
1. Up close and personal, some of our guides may be people we know who are positive roles models as they age. By talking with some elders, we can learn from them, find out what they enjoy about being their age and what concerns them. We can ask them what surprises them about being their ages. And listen to their stories! These conversations are a win-win – a win for the elders who have so much to share, and a youngers who can learn at their feet.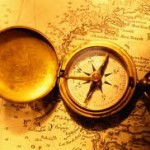 2. And, there are some excellent "guidebooks." Mary Pipher's Another Country is one of the best. The Longevity Revolution is another – written by one of the heroes of American geriatric medicine and activism, Dr. Robert Neil Butler, MD. Dr Butler was the first Director of the National Institute of Aging, started the first geratric medicine center in the US, coined the term "ageism" and he wrote the Pulitzer prize-winning book about aging in our country entitled Why Survive? Being Old in America.
From Age-ing to Sage-ing by Zalman Schachter-Shalomi is also wonderful, as is Aging as a Spiritual Practice by Lewis Richmond. Many more, too many to mention, are available online and at your libraries.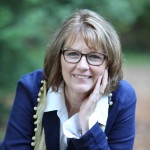 3. Thirdly, and this is where I come in, you can turn to experienced guides – licensed mental health professionals who are experts in working with older people and adult children of aging parents. I can teach you how to recognize the various parts of normal aging and the places where you need special attention and help. I will share with you what I've learned about the wide range of effective solutions and strategies for dealing with many of the challenges of older age. There's no need for you to have to reinvent the wheel. Yes, you are unique and yet there are common landmarks to this territory, too.

4. Finally, consider "group travel".  I say "it takes a village!" and Dr Bill Thomas, MD, the founder of Eden Alternatives and the Green House Project says "Aging is a team sport!" Older people with the highest quality of life most often have a strong support network of family, friends, peers, mental health professionals, doctors, church members – any combination of trusted resources – available to support and help them when they need that.
For the past 12 years, the focus of my experience, education and training has been gerontology (the study of aging) and serving older adults and their families.  Let me help you sort out and prioritize your current dilemmas and concerns about the future, serve as your trusted, confidential sounding board, and provide a range of solutions to help you find peace of mind.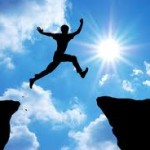 Reach out today and call to schedule your free 20 minute consultation. 415-378-6577. Or Email me at  nrhine@gmail.com . Or click on Contact Me. Take a leap of faith towards hope, support and peace!