Navigating the Territory of Older Life
"Old age ain't for sissies."  – Bette Davis
I suspect most of us agree with Bette.  Older life is called "Another Country" by best selling author Mary Pipher. It's also referred to as "Terra Incognita", meaning "land unknown". You hear about this strange land first as "non-natives", through the stories and observed experiences of older friends and relatives. Inevitably, if you are fortunate to live long enough, you find yourself sailing there yourself.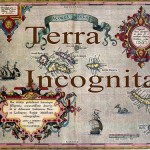 The Land of Older Life presents unfamiliar, confusing, sometimes frustrating and sometimes exhilarating experiences. The environment and climate there is always shifting. Frightened ancient mapmakers even used to label unexplored territories: "There Be Dragons!".
But, although it truly is the "Land Unknown", you CAN prepare for and stay alert on your journey.  You can steel your mind, steady your heart and open your eyes to the adventures, the challenges and the hidden riches up ahead!
1. It is very important to educate oneself about aging. How? By talking with some "natives" – i.e. your elders – and learning from them. Talk to cherished older parents, aunts, uncles, cousins, siblings and friends. Ask what they enjoy about being their ages and what concerns them. Ask what surprises them about being their ages. Those conversations will be a win-win – a win for the elders who have so much to share, and a win for those not as old who will learn from their role models.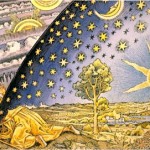 2. Secondly, read guidebooks. There are so many books on the second half of life that are superb and helpful. Mary Pipher's Another Country is fantastic.  The Longevity Revolution is another – written by one of the heroes of American gerontology, Dr Robert Butler. Dr Butler was one of our country's first geriatricians, he coined the term "ageism" and he wrote the Pulitzer prize-winning exposé about ageism in our country entitled Why Survive? Being Old in America.
From Age-ing to Sage-ing by Zalman Schachter-Shalomi is also wonderful, as are Losses in Later Life by Scott Sullender, and Aging as a Spiritual Practiceby Lewis Richmond. Many more, too many to mention, are available online and at your libraries.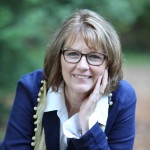 3. Thirdly, reach out to experienced guides – licensed mental health professionals who are experts in working with midlife and older people. Guides can teach you how to recognize the various parts of normal aging and the places where you need special attention and help. We can share with you what we've learned about the wide range of effective solutions and strategies we've seen. There's no need for you to have to reinvent the wheel.

4. Finally, consider group travel. This means that you can benefit by taking advantage of a strong network of support – friends, peers, mental health professionals, doctors, financial advisors, spiritual guides, family – any combination of trusted resources who care, are nonjudgmental and can share their expertise with you. It really does take a village! 
With 12 years of specialized training and experience helping older adults and their families, I know most of the predominant landmarks along the journey through ageing. I can help you sort out and prioritize your dilemmas, be your compassionate sounding board, and collaborate on solutions to bring you peace of mind and relief.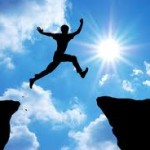 Reach out for yourself or someone you love and call to schedule your free 20 minute consultation. 415-378-6577. Email me at  nrhine@gmail.com . Or click on Contact Me. Take that leap of faith towards renewed hope, sense of purpose and healing.