"Old age ain't for sissies."  – Bette Davis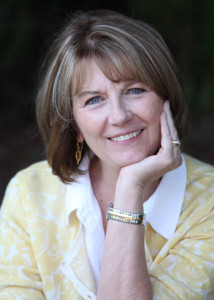 Do you agree with Bette's famous statement? Despite the media's efforts to brand older life as the "golden years", you probably recognize that a Pollyanna approach isn't realistic. On the other hand, you're also inundated with messages that older people don't matter, that your best days are behind you, and ahead lies depression, doom and gloom. You can become overwhelmed. You work at navigating your way through these conflicting messages, encountering a myriad of challenges and, at the same time, catching glimpses of new, rich opportunities.
 "Aging is the most dangerous game you'll ever play. It makes the NFL look like a powder puff league. The people who are taking the most risks, who are really living on the edge, are older people." – Harvard MD and expert on aging Dr. Bill Thomas
You can benefit by having a guide, a coach and an expert ally on your journey through the "Another Country" of older age. Take advantage of the knowledge that gerontological counselors can offer you. I continually "scout" the territory and bring you all the tips, strategies, support and perspective I gain on my travels with people a lot like you.
Guidance, Support and Solutions
1. You can get some guidance by talking with older people who are positive roles models for you. Ask questions, listen to their stories, invite them to tell you things like what they enjoy about being their age and what surprises them. These conversations, by the way, are a win-win: a win for the older folks who appreciate being able to share what they know, and for middle-aged and younger people who will benefit from their knowledge.
2. You can also read "guidebooks". Mary Pipher's Another Country; The Longevity Revolution by Dr. Robert Butler (the founding Director of the National Institute of Aging), From Age-ing to Sage-ing by Zalman Schachter-Shalomi, and Aging as a Spiritual Practice by Lewis Richmond are excellent examples. There are many to choose from.
3. You can get faster, tailored, one on one answers, support, advocacy, education and reassurance from an experienced guide and ally. I am a Licensed Marriage & Family Therapist and a Credentialed Professional Gerontologist – I have been scouting this territory for the past 12 years and share what I know along the way.
Use me as your sounding board and information source. Find out what constitutes normal aging versus what are unhealthy situations which call for intervention and attention. Take advantage of a wide range of available solutions and strategies for dealing the challenges you or your loved ones face. You don't have to reinvent the wheel or white-knuckle it out alone.
Call anytime to schedule your free 20 minute consultation. 415-378-6577. Email   nrhine@gmail.com . You can also simply click on Contact Me. 
Take a leap of faith towards decreasing your stress and increasing your peace of mind!