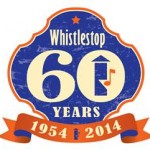 Whistlestop is Marin County's largest and oldest senior service agency. 2014 marks Whistlestop's 60th anniversary. In 1954, a grass roots community group decided to band together to make sure their elders were not forgotten. This was before the time of senior centers, considerations for people with disabilities, or specialized transportation. They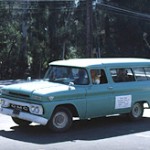 started the Marin Senior Coordinating Council (aka Whistlestop), a non-profit agency dedicated to providing creative programming, helpful advice and administrative services to other organizations serving seniors. Over time, Whistlestop has grown to become the primary local provider of:
paratransit and subsidized transportation services for older and/or disabled citizens in Marin (60 vehicles, 500 trips a day plus subsidized taxi vouchers)

Meals on Wheels (to over 250 homebound adults each week)

a rapidly expanding range of classes, support groups and events in the Active Aging Center

the hoppin' Jackson Cafe – a 

collaboration with 

Homeward Bound of Marin's Fresh Starts Culinary Academy

. Delicious meals are prepared by culinary students and served by our awesome Whistlestop volunteers. 
Whistlestop is where I served one of my Counseling Psychology internships while in graduate school. I was blessed to be able to help facilitate the long-running and popular Seniors Circle Wednesday drop-in support group which brought me to Whistlestop every week. Once that began, I saw firsthand what a tremendous resource Whistlestop is for Marin seniors and also what potential it has to do more.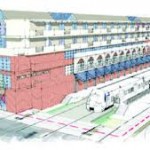 Now Whistlestop is about to undertake an expansion campaign called Whistlestop 2.0 to provide even more rides, meals and services, plus some affordable apartments in a state of the art, beautiful living center. With Whistlestop's prime location near shops, cafes, theaters and even the soon to be completed Smart Train, and with Marin being the fastest aging county in California, the timing of this project couldn't be better!
I am proud to serve as an Executive on Whistlestop's Board of Directors. See announcement in the newsletter below. Whistlestop Express March 2014. To kick-off our fundraising campaign and to celebrate our 60th Anniversary we are holding a huge party at Rancho Nicasio on September 28th, 2014. Join us!