Monthly Archives:
November 2015
Before I start to take a look at and write about the myriad of creative housing solutions that are cropping up these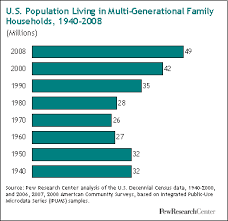 days for boomers and older people, I thought I'd give a brief nod to the traditions that have come before these modern days. The oldest traditional housing for older people is probably: living with family. And, now, the number of multigenerational families is on the rise again.
More and more people will be faced with that choice or are already living that scenario today because a) they want to do that, and/or b) the elders do not have the money to be able to afford live in their own homes and/or pay for their own in-home caregivers or live in residential assisted living locations. This choice is not without drawbacks. Sometimes older people are lonely living with adult children who are working and grandchildren who are away at school and with friends all the time. Sometimes the generations do not get along well. Older people can also feel they have no privacy in this setting or sometimes they feel like they do not want to be a burden to their adult children.
Nonetheless, this has been the way for centuries or millenia for older people and it's a scenario that is coming back.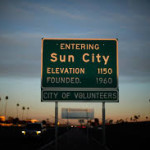 In the interim, things took a different turn in the late 1950's with Del Webb and his construction and promotion of the Sun City retirement community. With Del's photo on the cover of Time magazine in 1962, there was an accompanying explosion of growth of these kinds of communities across the country in the decades to come. For the past half a century, his model of aging has essentially been the plan for millions middle class seniors. That is that they would retire at age 65 and move into one  of these kinds of retirement communities: independent living apartments, planned communities with a variety of housing choices for seniors 55 and older, assisted living facilities, and eventually skilled nursing facilities.
When faced with these choices and there is plenty of time, people can leisurely explore alternatives. When, however, as people are doing more these days, they stay living in their own homes longer and then there is a crisis which precipitates a move to an assisted living or board and care type situation, how do they, or often their adult children, find out information about alternatives and options?
One assisted living social worker who had worked for 28 years at a local retirement community told me the average move-in date when she first started at been about 75 years old. By the time she retired, the average move-in date was more like 85. People are staying longer in their own homes.
Back to the answer of where to find answers regarding options when living independently is no longer viable. Most counties have what's called a triple A or Area Agency on Aging. They are often a good place to start for education about senior housing options. They often have published booklets describing housing resources in their county. And they can direct you to more print listings. The problem with print resources is that they become out of date quiet quickly in the shifting terrain of senior services.
You can go online and search in your county, too. You can look for reviews. You can then call the places that look good to you, weed out the ones you don't like and make appointments to go visit the ones you think look appropriate.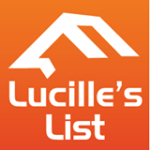 In my county – Marin County – north of San Francisco, I like a web service/site called Lucille's List . The two women who founded this service did so because they had had such a hard time finding good assisted living homes for their aging mother and grandmother. You can search Lucille's List by a variety of search criteria. And the information tends to be more up to date. They have a matching service where you can type in location, the kinds of services you're looking for, a price range, etc and they will give you the results. It's a useful tool.
Some people turn to a geriatric care manager who typically charges about $150/hour and up to look into your specific housing needs and the solutions available in your area. They may charge an initial set fee for assessment and then a lower ongoing fee to continue to work with you.
Next week, I'll start to get into alternatives to the living with your kids choice and the moving into a retirement/assisted living community choice.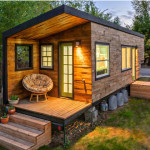 The zeitgeist (spirit of the times) is happening. There is a rising up of creativity we can see almost every day in the news. It has to do with the boomer generation coming to terms with how and where we are going to live as we grow old.
Most people I talk to in this age group do not want to move into retirement communities. The idea of moving to Del Webb like settings in the south like their snowbird parents does not sound attractive. They would like to stay independent as much as they can, retaining some control over their privacy and lives. and being part of a warm and friendly community.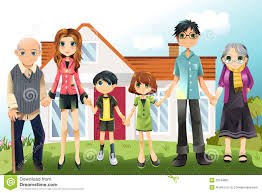 Some of aging boomers think about eventually moving in with their adult children – if they have them that is and *if* they have good relations with them and *if* their children have room.

Some people are opting to stay in their own homes and are joining neighborhood support networks where they can both give and receive support as they age. Examples of these networks are the Village movement and Retirement Communities Without Walls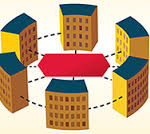 (RCWW's) which I have written about in earlier blog posts and will revisit.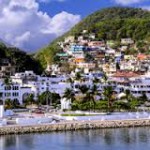 Some are exploring moving to different countries as ex-pat's where the costs of living and medical care are much more affordable than in the US. Some common countries older Americans are moving to are Mexico, Costa Rica and Panama.

Many boomers are revisiting the lifestyle of shared or co-housing – in effect exploring a return to a communal lifestyle we saw in the 60's but with perhaps with their own bathrooms and kitchens.  😉

Others are looking at the "tiny home" movement. This is not a new idea for humanity. Prior generations did not live in or aspire to the "MacMansions" of today. There are tiny homes on wheels, mobile homes, some that can be pulled up to large screened-in outdoor porches – the ideas run the gamut!
I haven't seen a central curated site online where there are articles about and links to the exploding number of projects around the world that address the new housing movement. I will be posting those I see here over the coming weeks and months in a series called Boomer Shelter. Feel free to comment and send more.