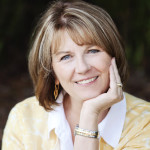 Here are, as promised, some tools that boomers are using to help keep their spirits afloat as they navigate the transition from their 60's into their 70's. They are simple and we mostly know about them. Putting them into regular practice is the key towards feeling better.
Mindfulness, contemplation and loving kindness practices
Sitting still and paying attention. Daily. That is the gist of mindfulness practice. It doesn't have to be for a set length of time. One minute is fine. What tends to happen is that if you can stop the momentum treadmill of everyday life even for a moment by stopping, sitting up with good posture and paying attention to your breath for one minute, you might find yourself sitting for more than one minute. The hardest thing is simply to make the effort to stop. This can be pulling over on the side of the road, in a parking lot, in your office, at your home, wherever. The word for mindfulness in an Japanese is also the word for heartfulness. This is where loving kindness practice comes in. Sitting quietly with awake presence includes paying attention to our feelings and not judging them. Letting them be, and pass by. This is a big long topic but keeping it simple, it's about being kind towards yourself before you can begin to be truly kind to others. Repeating the simple Metta Loving Kindness mantras can be a place to start: "May I be safe, May I be happy, May I be healthy, May my heart be filled with loving kindess."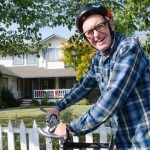 Exercise is key, we all know that. Again, even a few minutes can make a big difference both in physical health and in mental health too. A short walk around the block. A few minutes on a stationary bike. Dancing to some music on the radio. A Youtube gentle yoga video to help build muscle but also to stretch your muscles out. Most people find the most challenging part of this is getting started. So, starting by just committing to 5 or 10 minutes a day is a great way to get yourself going. Don't start with too much of a commitment so that you give up!
Understanding the link between nutrition and mental health
More and more research is coming out about the links between good nutrition and good mental health. We are what we eat, it's true. So many of the neurotransmitters that govern our moods are produced in the "gut". Paying attention to what we eat – backing down the processed carbs and the white sugar is paramount to good health. Complex carbs, protein, vegetables and fruit. Simple. Fortunately we live in a day and age when good quality organic foods are available. Counting calories is an important thing to watch too. You can eat good quality foods but eat too much of them. Paying attention to your weight and aiming for a strong body are things many of our grandparents and parents knew. We need to pay attention to them too as we get older.
Giving back to your community; volunteering
It's not a surprise that helping others makes us feel good. People that survey volunteers at various causes always say that people report that they feel better than the people they help! As we get older and probably are retiring when we can :), people sometimes feel like now what? Traveling and doing hobbies and socializing are great – but so is having purpose and helping out our friends, family and community.
Consciousness raising support groups
Since we are talking about a "problem that has no name", being in a supportive peer group where we can compare notes, commiserate, exchange ideas, and yes, laugh!, can be sooo healing. There are meditation groups where people have discussions afterwards, support groups for caregivers, church/temple groups, groups that have to do with aging such as AgeSong in the Bay Area, and more. Many agencies that serve older people offer groups of various kinds, as do community centers. You might have to try one or two before you find one that feels just right.
Nature – renewing a commitment to spending time outdoors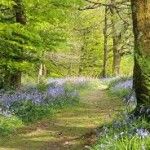 There is a term in Japanese that translates as "forest bathing". It turns out that trees release not only oxygen but also chemicals that contribute to the overall health of the forest. And, it turns out, these chemicals are very good for us humans! So, try to get out in nature, in the forest, or on the mountain, or by the ocean or river, or in the park. Anywhere where you can "forest bath" – meaning to simply stop and immerse yourself in the beauty of natural surroundings.
Going to see a therapist who understands the journey of being in middle age and older years can be so healing and supportive. Any therapist might be helpful but particularly someone who understands that the challenges and opportunities and transitions we encounter in this adventure of growing older – can be very helpful in terms of you being able to understand what is common and normal in this part of your life. Understanding that you are not alone – you're not doing something wrong most of the time – can feel like an unburdening. Yes you still have to figure things out and there are challenges. But the self-criticism, self-blame, and shaming can be *greatly* reduced with the power of a little education about what are called the "developmental tasks" of this age and the common landmarks of this territory. Plus, of course, learning about the many ways people like you are successfully dealing with a variety of issues is a huge help.
Using the Arts to reconnect with Self
Re-exploring one's love of the Arts can be so healing at this time in your life. Reading, writing, journaling, reading and writing poetry, playing a beloved instrument, learning how to play an instrument for the first time, taking a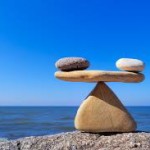 class, learning to dance, going to art exhibits, singing in a group, going to concerts, enjoying doing crafts, arranging flowers… – all of these feed the soul and, now that you may have more time on your hands, are a good way to relax and keep your mind engaged in beauty rather than on problems. Winston Churchill, for instance, suffered greatly from depression – what he called the Black Dog. Painting, for him, was a tremendously helpful therapy.
Please feel free to email me if you have questions or comment below.